"I'm an artist, but I'm also a scientist. One of the things I love about plastic surgery is that you never have the same operation twice, because no two patients are alike. You have to tailor the operation to the person's needs in a very artistic way." Dr. Talbott
People seek plastic surgery to enhance the way they look and feel. But because there are so many choices these days, it's important to find a plastic surgeon that you can trust. Dr. LaDawn Talbott believes in an individual approach and a personal touch when it comes to plastic surgery. Dr. Talbott's extensive training in cosmetic and reconstructive surgery allows patients to choose from a wide range of surgical procedures to meet their specific needs. She works closely with each patient to address their concerns and help them find a solution that meets their personal goals.
Talbott plastic surgery center, conveniently located near the Meadowood Mall, offers a variety of procedures to enhance the appearance of the body, breast, and face. In addition to providing surgical procedures like liposuction and breast augmentation, Talbott Plastic Surgery Center also offers popular non-surgical procedures like BOTOX® and LATISSE®.
When you choose plastic surgeon you are entrusting her with your appearance. You should know that her surgical training and experience are of the highest standards, so you can confidently and comfortably put your expectations into her skillful hands. Dr. LaDawn Talbott has helped thousands of patients comfortably navigate the plastic surgery process, and ultimately feel more confident in their appearance.
With a variety of financing options available, there's no reason to put off the procedure that you've been thinking about. Schedule a consultation with Dr. Talbott today to see how she can help you. Or click the buttons below to learn more about Dr. Talbott and her professional staff at Talbott Plastic Surgery Center.
My Philosophy
My goal as a Board-certified plastic surgeon is to help my patients by surgically correcting their physical imperfections. Whether it is cosmetic or reconstructive surgery that they seek, I strive to give every patient the same excellence in care that I would expect if I were a patient. My staff and I are committed to fulfilling this goal. My credentials, ethics, and reputation are the foundation for building a trusting and respectful relationship. I look forward to earning your trust and respect.
Dr. LaDawn Talbott's career path isn't like those of conventional Reno plastic surgeons. From model to mother to plastic surgeon, and now a grandmother, Dr. Talbott has fulfilled her lifelong ambitions and dreams. After winning a model search at the age of 15, she traveled to New York as a high fashion runway model working with agencies, such as Wilhelmina and Ford Models.
Her interest in the sciences, however, won out over her love for the runway. She graduated from high school third in her class with four different academic awards. She was one of two students selected to receive a research scholarship from the National Science Foundation while attending college at the University of Texas at Dallas. She also assisted in the cloning and sequences of genes that become active in cancer cells, presenting her findings at a national conference in Washington, DC.
Dr. Talbott received her medical degree from the University of Texas at Houston and completed her general surgery residency at the University of Mississippi Medical Center. There she was honored with a research award for linking hernia development to genetic markers. She completed her plastic surgery residency at the Medical University of South Carolina. It was there that she received extensive training and various awards in cosmetic and reconstructive surgery. From there she worked her way to becoming one of the top Reno plastic surgeons around.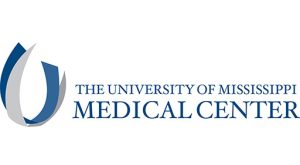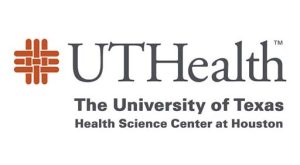 In an interview with Reno Magazine, Dr. Talbott said, "I'm an artist, but I'm also a scientist. One of the things I love about plastic surgery is that you never have the same operation twice, because no two patients are alike.You have to tailor the operation to the person's needs in a very artistic way."
Visit Talbott Plastic Surgery Center
5060 Meadowood Mall Circle Suite 200
Reno, NV 89502
Get Directions