Mommy Makeover Reno: Your Questions Answered
Posted July 12, 2016 in Practice News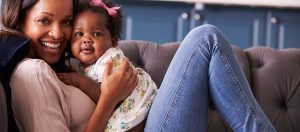 Having children is one of the most rewarding things a person can do. Think about how often your children make you laugh and smile, and how much you've learned from them! No matter how much you love being a mom, it's natural to feel a twinge of remorse when thinking about your pre-baby body. Having a baby (or multiple babies!) changes a woman's body in unprecedented ways. For example, many young women think that having children will enlarge their breasts. However, the reality is that many women's breasts lose volume and appear to sag when they are done breastfeeding. Weight gain is another natural consequence of having children that can change the shape of a woman's body. Even women who are able to go back to their pre-baby weight often notice stubborn pockets of fat that weren't there before, and won't budge with diet or exercise.

Being a mom requires making a lot of sacrifices, but looking and feeling good shouldn't be one of them. That's why we offer the best mommy makeovers in Reno! Keep reading to find answers to the most commonly asked questions about mommy makeovers.
What Is A Mommy Makeover?
A mommy makeover is a plastic surgery procedure that addresses the most common body issues that mothers have, like sagging breasts and excess fat in the abdomen, hips, and thighs. Pregnancy affects every body differently, which is why each mommy makeover we do is tailored to the unique needs of each patient. For example, some mommy makeover patients have a breast augmentation and a breast lift while others only require a breast lift. Many moms elect for a tummy tuck or mini tummy tuck in order to tighten sagging skin and remove abdominal fat. Liposuction is also commonly used to remove stubborn pockets of fat from problem areas like the stomach, thighs, and hips.
Dr. Talbott creates a unique surgical plan for every patient, so schedule a consultation today in order to learn how this procedure can help you re-claim your pre-baby body.
How Much Does A Mommy Makeover Cost?
The results of mommy makeovers are dramatic and transformative, which is why many women choose to invest in this procedure. Mommy makeovers typically combine multiple procedures (usually a breast lift, tummy tuck and liposuction) into a single surgery day. The benefit of undergoing multiple procedures on the same day is that the patient only needs to go under anesthesia once, and the recovery period is shorter than if the surgeries were scheduled separately. The cost of mommy makeovers varies depending on each patient's unique treatment plan. Although every mommy makeover is different, this procedure typically costs between $13,000 and $20,000.
Is Financing Available?
Because they combine multiple procedures, mommy makeovers tend to cost more than a single plastic surgery procedure! That's why many women use financing to help pay for their mommy makeover. Many of our patients prefer to use CareCredit for cosmetic surgery financing. CareCredit includes convenient monthly payment options, no up-front costs, no pre-payment penalties, and no annual fees! You can even enjoy no-interest financing if you use CareCredit to pay for your procedure in three months.
What Is The Recovery Time For A Mommy Makeover Reno?
The recovery time for a mommy makeover varies depending on each patient's unique treatment plan. Most mommy makeover patients return to work 2 to 3 weeks after their procedure, although aggressive exercise and activities should be avoided for as long as 6 weeks. You will need someone to help care for you the first couple of days after your mommy makeover procedure, so arrange help ahead of time.
Learn more about our mommy makeover procedure, or view dramatic before and after photos. To discuss this procedure with Dr. Talbott, schedule a consultation today!