Traditional Liposuction vs Laser Liposuction: Which One is Best?
Posted December 13, 2015 in Practice News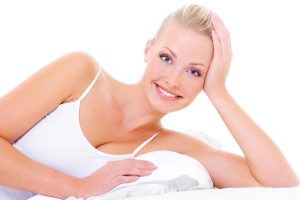 No matter how many hours you exercise on a given week or how painstakingly you plan your healthy diet, there is a chance you'll find excess fat, those annoying little imperfections in certain areas of your body. Sometimes, genetics just gets in the way of the things we want like a toned and sculpted physique, for instance.
This is where liposuction comes in and saves the day, or at least corrects these imperfections. The advances in plastic surgery technology, however, makes deciding which liposuction technique to get a little tricky, especially if you haven't yet sought the advice of a Board-certified Reno plastic surgeon. If you're still researching, it's best to find out the difference between traditional and laser liposuction.

What is Liposuction and Laser Liposuction?
Liposuction (or lipoplasty) is a plastic surgery procedure that's designed specifically to eliminate fatty deposits in problem areas like the abdomen, thighs, buttocks, hips, underarms, and back. The thing to remember about traditional liposuction is that it requires surgery to be able to remove the excess fat from the body. The plastic surgeon makes small incisions in the target areas, where they insert a thin hollow tube called a cannula. This tube, which has a surgical vacuum or syringe attached to it, is then eased gently back and forth under the skin to vacuum out the fat cells.
Recovery from liposuction takes significant time, and patients usually have to wait a couple of weeks before they can resume their normal routine.
Laser liposuction (or laser-assisted lipolysis), on the other hand, uses, as its name suggests, a laser to zap those unwanted fat and is minimally invasive. The procedure is performed under local anesthesia and involves inserting a cannula under the skin; laser energy is channeled through the cannula to reach the fat cells. As the laser warms up the fat cells, they are liquefied and then removed permanently from the body. Though this procedure requires an incision, it is usually very small and often doesn't need sutures. Dr. LaDawn Talbott, a Board-certified plastic surgeon, uses the high-powered Lipotherme™ laser for her laser liposuction procedures in Reno.
Recovery from laser liposuction is generally much faster. Patients can resume normal activities the day following the procedure. They are advised, however, to wait several days before doing any heavy or strenuous exercises.
Which Liposuction Technique is Best for You?
Now that you know the difference between traditional liposuction and laser liposuction, which one would be best?
Traditional liposuction is ideal for candidates whose target areas have denser fat deposits, like those in the buttocks and underarms. This plastic surgery procedure also helps reduce a patient's weight (though we can't stress enough that liposuction is not a weight loss operation) and dramatically contours the patient's body.
Laser liposuction, on the other hand, is ideal to use on areas that have smaller portions of fat. These would include the face and the neck. It is also optimal for hard-to-reach areas like the upper abdomen. Additional benefits of laser liposuction are the increased collagen production and skin tightening effect.
This information, while it is a good start for your research, covers just the basics. Your decision on whether to go for this or that type of liposuction should involve multiple factors, like the skill and experience of the plastic surgeon, the quality of your skin, the amount of fat that needs to be removed, etc. Consult with a plastic surgeon and ask questions to get as much information and guidance as you can.
Learn more about liposuction and laser liposuction in Reno. Better yet, schedule a free consultation with Dr. Talbott to discuss your personal goals, expectations, and more. If you schedule your procedure during your consultation, you get a $300 Gift Certificate to Renew MD! Read the promo mechanics.